---
Dave Grohl over NIEUWE SINGLE
Written by Nena Vlas on 4 januari 2021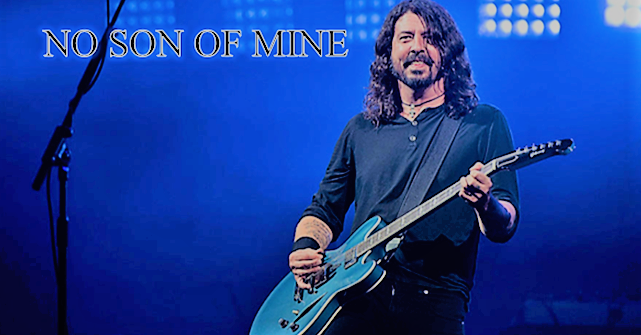 Foo Fighers heeft een muziekvideo van de single No Son Of Mine van het nieuwe album gepresenteerd. ,,Medicine At Midnight is ons tiende studioalbum en daarmee vieren we de 25e verjaardag van Foo Fighters." De band kijkt met het album terug op al het werk dat ze eerder hebben gemaakt. ,,Er komt van alles in ons oeuvre voorbij: van luidruchtige punkrock tot slaperige akoestische nummers. Alleen een feestrecord miste nog!" Toch zijn voor Grohl niet alle genres bespreekbaar. Zo is het volgens de 51-jarige zanger onmogelijk om de woorden 'dance', 'funk' en 'disco' in dezelfde zin als de Foo Fighters te plaatsen. ,,Nee dat zorgt alleen maar voor rotzooi!" klinkt het lachend. De bandleden houden van verschillende muzieksoorten en dat is op de plaat duidelijk te horen. ,,Als we onze zinnen erop zetten, worden we een soort kameleon. Het ene moment willen we een death metalband zijn om even later terug te vallen in The Carpenters."
Een beslissing nemen is voor de band meestal niet gemakkelijk. ,,Het is vaak lastig om te bedenken welke kant we opgaan, maar deze keer viel het eigenlijk best mee." Zijn ogen stralen. ,,We besloten gewoon ons jubileum te vieren en een lekkere feestplaat te maken!"

No Son Of Mine
De nieuwe single zet hypocrisie centraal. ,,Het is bedoeld om zelfingenomen leiders te porren. Ofwel de mensen die zich schuldig maken aan het plegen van misdaden waar ze zogenaamd tegen zouden zijn." Het volledige album Medicine At Midnight verschijnt op 5 februari.
Meer over Dave Grohl? arrowbluesrock.nl/them-crooked-vultures/
---
Reader's opinions
---