---
Win kaarten voor Guns N' Roses in Weert bij Arrow Bluesbox
Written by Productie on 20 juni 2023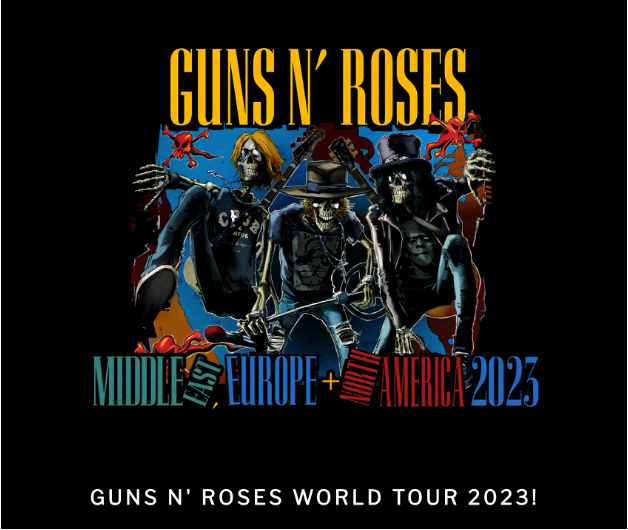 GUNS N' ROSES
11 juli 2023
WEERT
Op 11 juli staan ze in Weert, GUNS N ROSES
Ben jij klaar voor een nostalgische trip down memory lane en rock along op 'Sweet Child O' Mine', 'Welcome to the Jungle' of 'Paradise City'? Ga dan naar Ticketmaster.nl.
En…….
In het voorprogramma THE PRETENDERS !
Natuurlijk heeft Arrow Bluesbox kaarten voor jou beschikbaar.
Doe mee en win ! Beantwoord de vraag en like onze Facebook.
VRAAG: Weet jij met welk debuutalbum Guns N Roses in 1987 uitkwam?
Stuur jouw antwoord met NAW-gegevens naar prijsvraag@arrowfy.nl en maak kans!
Voor tickets ga je naar www.ticketmaster.nl
Kijk ook op ARROW HIGH VOLTAGE
en
ARROW LORDS OF METAL
---
Continue reading