---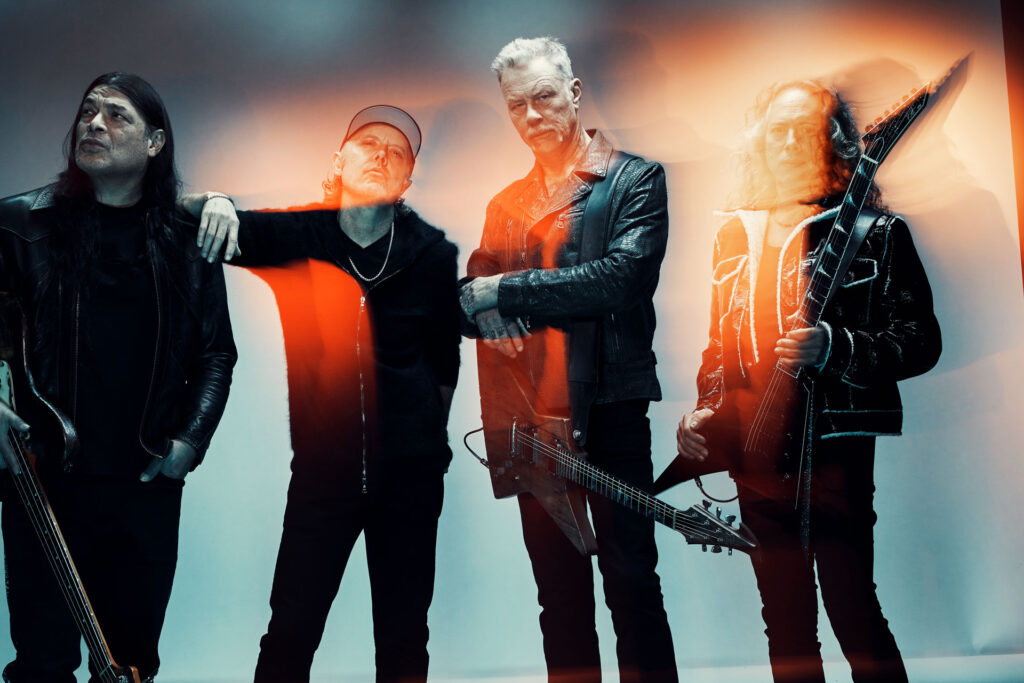 Nadat Metallica fragmenten van hun nieuwe nummer "If Darkness Had a Son" voor de kinderen op TikTok had geteased, ontketenden de metallegendes het zeven minuten durende 72 Seasons-epos woensdag in zijn geheel.
De track wordt uitgebracht met een door Tim Saccenti geregisseerde videoclip waarin Metallica het nummer op 9 januari 2023 uitvoert in een studio in Los Angeles.
"If Darkness Had a Son" is de derde single van 72 Seasons, die op 14 april uitkomt, na "Lux Æterna" en "Screaming Suicide".
"72 Seasons – de eerste 18 jaar van ons leven die ons ware of valse zelf vormen", zei Hetfield eerder over de albumtitel. "Het concept dat ons door onze ouders werd verteld 'wie we zijn'. Een mogelijke hokjesgeest rond wat voor soort persoonlijkheid we zijn. Ik denk dat het meest interessante deel hiervan de voortdurende studie is van die kernovertuigingen en hoe deze onze perceptie van de wereld van vandaag beïnvloeden. Veel van onze volwassen ervaringen zijn een reactie op deze ervaringen uit onze kindertijd. Gevangenen uit onze kindertijd of ons bevrijden van de gebondenheden die we met ons meedragen."
Metallica keert in april terug op tour – dezelfde maand als de release van 72 Seasons – wanneer ze hun tweejarige M72 Tour aftrappen. Tijdens de tour speelt Metallica twee avonden in elke stad, met setlists die de nummers niet van nacht tot nacht herhalen. De tour eindigt in augustus 2023 in Noord-Amerika met Pantera en Mammoth WVH.
---