---
Megadeth voegt uitgestelde shows toe aan 'The Metal Tour Of The Year'
Written by Productie on 18 februari 2022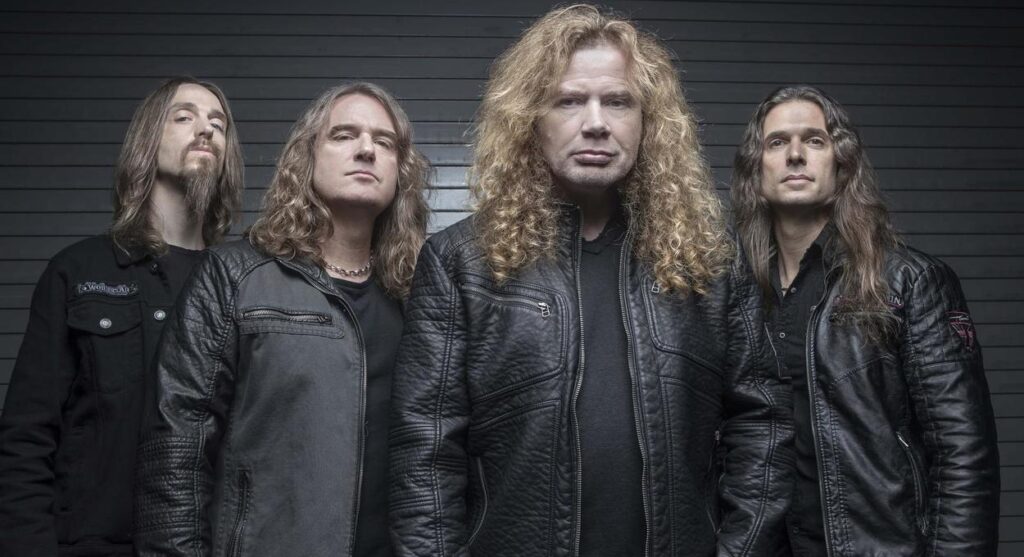 MEGADETH en LAMB OF GOD hebben de verplaatste Canadese shows aangekondigd als onderdeel van hun "The Metal Tour Of The Year". De data, die oorspronkelijk afgelopen herfst zouden plaatsvinden, zullen nu plaatsvinden van 17-19 mei na de laatste shows van de 2022 U.S. etappe van de tour. Tickets en VIP-pakketten zijn nu te koop en eerder gekochte tickets van de originele concerten blijven geldig.
De nieuw aangekondigde Canadese "The Metal Tour Of The Year" data met MEGADETH, LAMB OF GOD, TRIVIUM en IN FLAMES zijn als volgt:
17 mei – Laval, QC – Place Bell
18 mei – Toronto, ON – Budweiser Stage
19 mei – Quebec City, QC – Center Videotron
"The Metal Tour Of The Year" was oorspronkelijk aangekondigd en gepland voor 2020, maar werd stopgezet door de pandemie. Fans wachtten geduldig op de terugkeer van de toue en in de zomer van 2021 werd hun wens ingewilligd. "The Metal Tour Of The Year" was een van de eerste nationale amfitheatertours die in 2021 van start ging en co-headliners MEGADETH en LAMB OF GOD troffen 29 steden in Noord-Amerika met speciale gasten TRIVIUM en HATEBREED.
Sprekend over het succes van de eerste fase van de tour en zijn opwinding om in 2022 weer de weg op te gaan, zei MEGADETH's leider en frontman Dave Mustaine: "'The Metal Tour of The Year' is precies hoe het klinkt – een nacht van wat van de beste heavy metal bands ter wereld – live en luid. Iedereen die vorig jaar naar een show kwam weet wat ik bedoel, alleen deze wordt nog beter. Mis het niet."
Randy Blythe, onnavolgbare frontman van LAMB OF GOD, voegde toe: "Het was geweldig om afgelopen zomer op pad te gaan voor een ongelooflijke tour met MEGADETH, TRIVIUM en HATEBREED, dus we dachten laten we het nog een keer doen!
Matthew Heafy van TRIVIUM voegde toe: "'The Metal Tour Of The Year' was een van de sterkste, meest ongelooflijke Metal-tours in tijden – de naam is niets anders dan accuraat. Hoe volg je dat op? Door het opnieuw te doen – nog groter, nog beter, en laat het overal spelen waar het niet op de eerste etappe speelde.
---