---
Judas Priest is begonnen aan zijn uitgestelde '50 Heavy Metal Years' Tour
Written by Productie on 5 maart 2022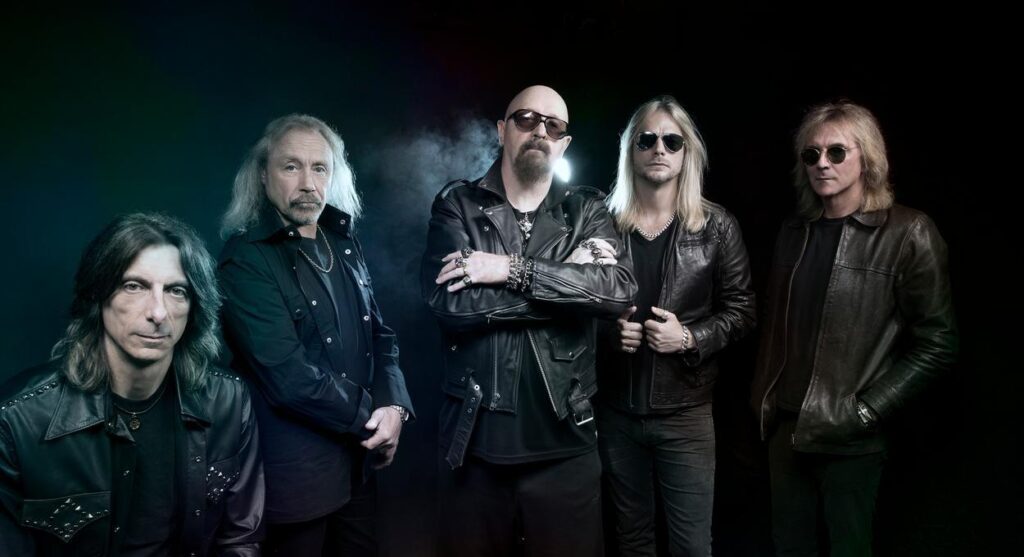 JUDAS PRIEST startte gisteravond (vrijdag 4 maart) de opnieuw geplande "50 Heavy Metal Years" Noord-Amerikaanse tour in Peoria Civic Center in Peoria, Illinois.
De setlist van de band was als volgt:
01. One Shot At Glory
02. Lightning Strike
03. You've Got Another Thing Comin'
04. Freewheel Burning
05. Turbo Lover
06. Hell Patrol
07. The Sentinel
08. A Touch Of Evil
09. Rocka Rolla
10. Victim Of Changes
11. Desert Plains
12. Blood Red Skies
13. Invader
14. Painkiller
Toegift:
15. The Hellion / Electric Eye
16. Hell Bent For Leather
17. Breaking The Law
18. Living After Midnight
JUDAS PRIEST werd gedwongen om ongeveer twee dozijn Noord-Amerikaanse shows uit te stellen tijdens hun opnieuw geplande 50-jarig jubileumtour eind september nadat de gitarist van de band, Richie Faulkner, een acute aortadissectie had opgelopen tijdens een optreden op het Louder Than Life-festival. Uiteindelijk onderging hij een levensreddende operatie van 10 uur in het Rudd Heart and Lung Center van het UofL Health – Jewish Hospital in Louisville, Kentucky.
QUEENSRŸCHE was oorspronkelijk bedoeld om SCORPIONS te ondersteunen tijdens hun verplaatste "Sin City Nights"-residentie in Las Vegas in maart-april 2022, maar trok zich terug uit de data om deel te nemen aan de JUDAS PRIEST-tour. SCORPIONS heeft sindsdien SKID ROW getikt als de nieuwe openingsact voor de residentie in Vegas.
---