---
Arch Enemy released nieuwe nummer 'In The Eye Of The Storm'
Written by Productie on 14 juli 2022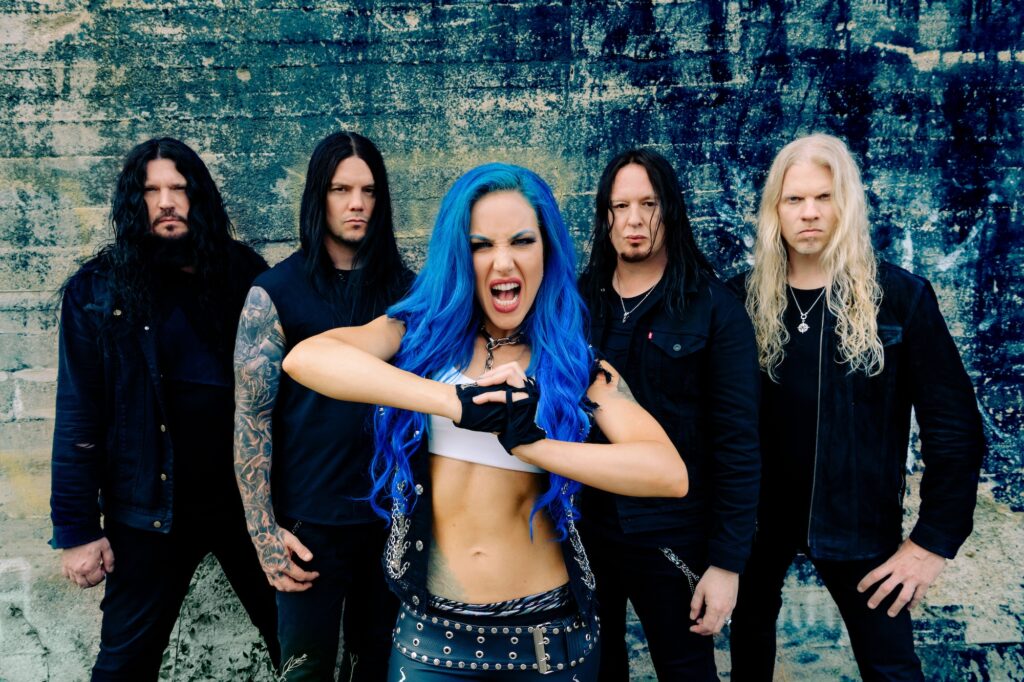 Extreme metalmasters Arch Enemy heeft een nieuwe single uitgebracht, "In The Eye Of The Storm".
Het nummer is afkomstig van het 11e studioalbum van de band, "Deceivers", dat op 12 augustus zal verschijnen via Century Media Records. De officiële door Mirko Witzki geregisseerde videoclip voor het nummer zal vandaag om 09:00 uur PDT / 12:00 uur EDT online debuteren.
De oprichter en chief songwriter van Arch Enemy Michael Amott zegt: "'In The Eye Of The Storm' is een nummer dat is opgebouwd rond een hypnotiserende riff en een groove die er gewoon om schreeuwt om live gespeeld te worden! De video opnemen in Berlijn was voor ons een supertoffe ervaring, en het resultaat is niet minder dan verbluffend!"
In mei bracht Arch Enemy een nieuwe 7-inch single uit, "Sunset Over The Empire", en het titelnummer verscheen ook op "Deceivers". De officiële videoclip voor "Sunset Over The Empire", geregisseerd door Grupa13, werd dezelfde dag beschikbaar gesteld.
In een recent interview met Tampa Bay Creative Loafing zei Arch Enemy v-zangeres Alissa White-Gluz over het besluit van de band om deze keer meer singles uit te brengen dan normaal.
"Ik denk dat iedereen de afgelopen jaren heeft moeten heroverwegen hoe ze releasen vanwege de manier waarop muziek nu wordt geconsumeerd," zei ze. "We steken evenveel tijd in alle nummers, maar misschien worden er maar twee of drie gemarkeerd als singles. Maar dat wil niet zeggen dat de rest van de nummers niet evenveel tijd en energie kostte om te creëren We hebben fans die elk nummer kennen, maar we wilden mensen de kans geven om iets meer over ons geluid te ontdekken."
---